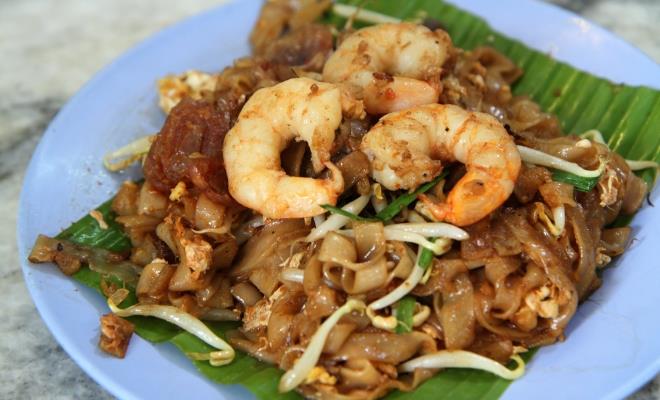 Char Kuey Teow
Char Kuey Teow is known as one of Penangites' most favourite hawker delicacy.
The flat rice noodles are stir-fried over high heat with seasoned light and dark soya sauce, chilli, some belacan, prawns, deshelled cockles, chopped Chinese chives and bean sprouts. Certain stalls in Penang stir-fry this dish with pork fat served on banana leaf. The key to this dish is to fry over very high heat to achieve its aroma.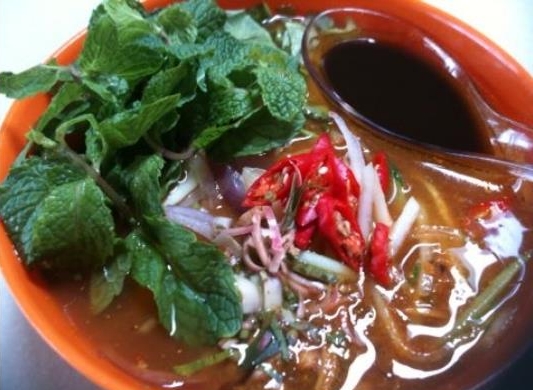 Asam Laksa
Asam Laksa is the only sour, fish-based broth noodle in Penang. The speciality of Penang Asam Laksa is its distinctive thick and sour minced fish-brewed soup made from poached then flaked mackerels stewed together with lemongrass, chilies and assam (tamarind).
The dish is then garnished with thinly sliced shallots, cucumber, pineapple, mint leaves, chilies, torch ginger flower and thick sweet shrimp paste.
Curry Mee
Curry Mee is a special dish in Malaysia that has garnered an increasing number of loyal regulars over the years.
The Curry Mee in Penang is known as white Curry Mee for its coconut-milk-based soup. Penang Curry Mee is made up of yellow egg noodles and rice vermicelli with coconut-milk-based soup as well as tauhu pok (dried bean curd), prawns, cuttlefish and hard boiled egg.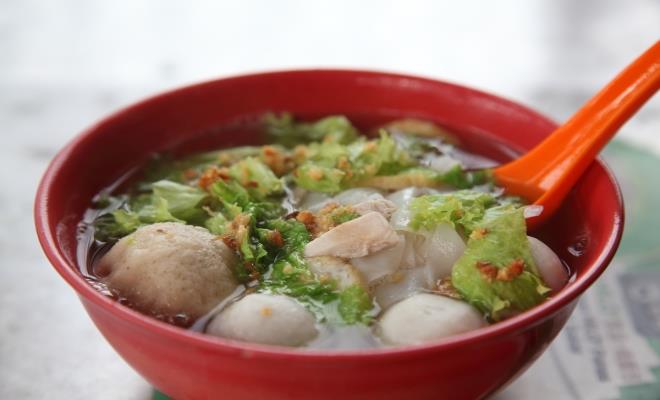 Kuey Teow Th'ng
Kuey Teow Th'ng literally means flat rice noodle soup.
The flat-rice noodle is served in a clear soup and topped with fresh fish balls, meat balls and shredded chicken meat.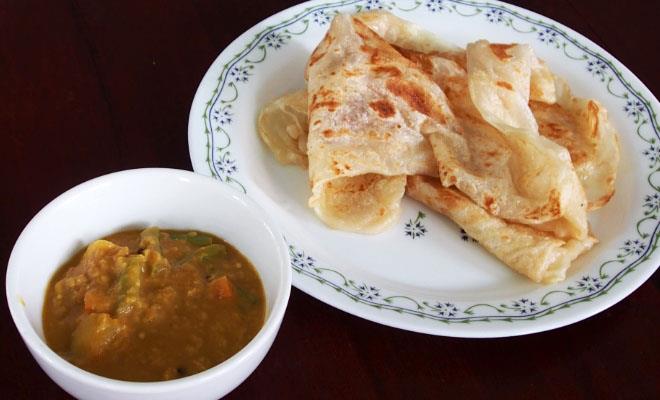 Roti Canai
A buttery, chewy, fragrant fluffy Indian flat bread, usually served with curry, sugar or dhal.
In Penang, expect many more variation of breads that is derived from the basic Roti Canai such as Roti Telur, Roti Planta, Roti Tissue and many more.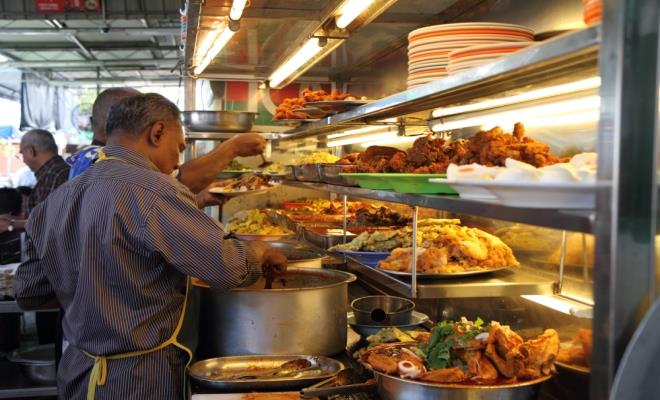 Nasi Kandar
An authentic Penang food served by the Indian Muslim community. It used to be just steamed rice accompanied by simple dishes such as boiled okra, vegetable curry or fried fish.
Nowadays, one can choose from a wide variety of Indian Muslim dishes and curries such as tandoori chicken, prawn curry, beef rendang and many more.
Photo credits to mypenang.gov.my